Solutions For Your Measurement Needs
A-Tech supplies a variety of measurement and control instrumentation for research and industry.
We provide the building blocks needed to achieve the measurements your application requires.
Let us help you build a successful measurement chain for your application.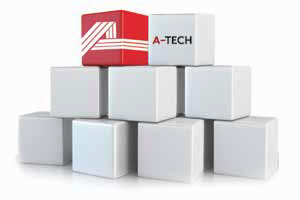 News & Announcements
Feb. 4th, 2020
SCAIME Fibre-optic Measurement Solutions... ATEX & IECEx-certified
SCAIME Fibre-optic measurement solutions
SCAIME ensures compliance with legal requirements for health and safety at work.
SCAIME has opted to obtain ATEX and IECEx certifications for its fibre-optic measurement solutions in order to meet the growing demand for monitoring structures in hazardous zones. These certifications enable the use of Bragg grating sensors in the presence of flammable liquids or combustible vapour, gas or dust.
Fibre-optic measurement is particularly well-suited to the hazardous environments in which our customers are under significant pressure to reduce dangers while deploying measurement technology:
Absence of electrical currents
Extremely low optical power which cannot cause ignition
Ability to locate the acquisition units remotely in a safe area, up to several kilometres away
With this certification, SCAIME ensures compliance with legal requirements for health and safety at work, thereby bringing the benefits of fibre-optic measurement technology to a wider spectrum of industrial applications.
Feb. 4th, 2020
SILOSAFE EVO, a weighing kit certified to EN 1090
SILOSAFE EVO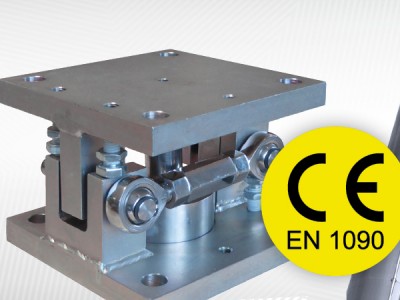 SCAIME presents the new SILOSAFE EVO weighing kit, which makes it possible to safely transform a tank or silo into a weighing system.
A silo or tank is usually placed on mounting kits, that integrate load cells and are thus considered load-bearing structural elements, and must be EN1090 compliant.
SCAIME quality system is certified according to EN1090 in EXC2 execution class. This certification allows and EC-marking of SILOSAFE EVO, ensures its design and manufacturing conformity.
Covering a wide range of capacities from 250 kg to 300 tons, SILOSAFE EVO utilizes the R10X compression load cell. It provides a safe, accurate, low profile and easy to install weighing solution for static or dynamic applications.
For long-term lifetime, high stability and best weighing accuracy, the SILOSAFE EVO mounting kit includes:
A double high capacity device with lateral stops and lift-off prevention
A pendulum mounting allowing thermal structure expansion.
A holding device for fast load cell change.
For dynamic applications involving strong horizontal forces, the SILOSAFE EVO kit can be equipped with one or two stabilizing rods to maintain the structural integrity.
The SILOSAFE EVO kit is available in Zinc platted steel or stainless steel, and that satisfies the most demanding weighing system requirements, with all the guarantees of safety and performance.
Dec. 11th, 2019
New Automotive Sensor Solutions From imc And Caemax
Dx-Speed: Innovative system for measuring vehicle wheel speed
Wireless wheel speed acquisition
Wheel speed measurement without reference point
Ideal aquaplaning tests without angle encoder
Synchronous acquisition of the measured values from four wheels or axles
System can be installed and ready to use in just a few minutes
Robust design and weather-proof
WFT-Cxs: A lightweight WFT for precise measurements
"Baby" wheel Force Transducer
Power supply for the WFT sensor system
Robust, digital data interface, highly immune to interference with exact synchronization of the WFT sensor system
Up to six wheel force transducers (three WFT-2 modules) operating in one imc CRONOSflex system
All resulting measurement channels (forces and torques in x, y, z) available as standard measurement channels in the CRFX system.